Esteemed Gonstead Method
Free Consultation
If you're looking for safe and effective chiropractic care, go to Stuckey Family Chiropractic in Janesville, WI. We use the Gonstead technique to provide you with the best treatment you require.
Schedule Your Appointment Today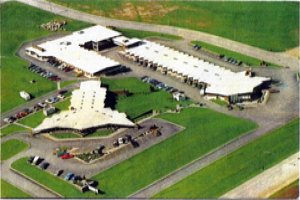 The Notable Gonstead System
Our family-owned clinic utilizes the Gonstead chiropractic method. Developed by Dr. Clarence S. Gonstead, this technique represents the ultimate standard in "hands-on" spinal adjustment.
Adhering to the definition of true chiropractic by D. D. Palmer, the founder of Chiropractic in 1895, Dr. Gonstead found that there was no substitute or better method for analyzing or correcting spinal misalignment than with a pair of skilled chiropractic hands. This remains true today. 
Reputable Gonstead Clinic of Chiropractic
Gonstead (1898-1978) began practicing chiropractic in 1923 in Mt. Horeb, a small farming community of 1,200 residents in South Central Wisconsin. His reputation spread throughout the world, as a multitude of patient's health problems were corrected remarkably fast by his brand of chiropractic treatment. 
In 1964, the third Gonstead Clinic of Chiropractic was completed. It was the largest and later became the most renowned chiropractic facility in the world. It was a 22,000 square foot clinic with a waiting room that could accommodate over 100 patients, 11 adjusting rooms, X-ray facilities and lab, and a lower level to hold Chiropractic seminars.
Next, Dr. Gonstead added a 78-room, full-service motel for long distance patients to his clinic. Dr. Gonstead and his fellow staff members addressed 300 to 400 patients on a daily basis. 
This huge following of patients led him to start the Gonstead Seminar of Chiropractic, to teach and develop more chiropractors in the art and philosophy of the Gonstead system.